Unfortunately, I'm not getting paid for this... Just a quick post to fill in the time until I get some more models up!
I picked up this book from Amazon a little while back - the Imperial Infantryman's Uplifting Primer: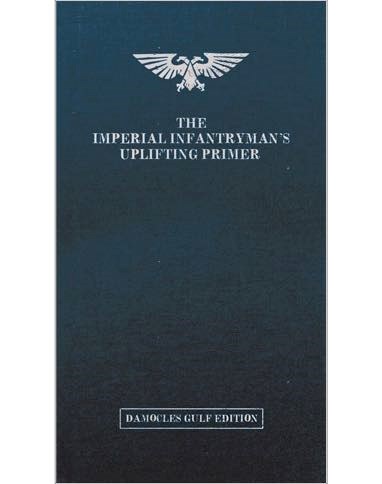 It's a fun read and I really enjoyed it, so I thought I'd recommend it to all of you!
If you haven't seen it before, it's a tongue-in-cheek look at the 40k universe from a lowly guardsman's perspective. It runs through basic training for the Imperial Guard as well as tips for defeating their enemies - such pearlers as "There is one rule to employ when fighting the tyranid:
shoot the big ones
."
Anyway, it's good for a light read, and has some useful background info in it too. I'd recommend it for any Imperial Guard player!